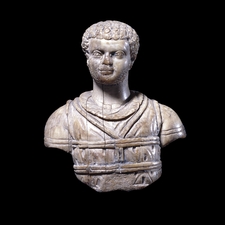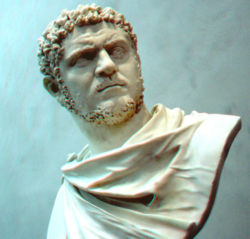 Maybe I'm late? Maybe I was asleep during ancient history class back in school? ....I can bet that they made no mention of
BLACK
roman emperors in the history books ... I seem to remember a lot about Julius Caesar, Augustus, "
Constantine the Great
"(
a lot more about this guy in a later post
) and various others but I never heard mention of "
The Severan Dynasty
". They don't even talk about this stuff during Black History Month?!??!:
"It was Bob Marley who sang that "2000 years of history could not be wiped away so easily."
Lucius Septimius Bassianus (April 4, 188 – April 8, 217), commonly known as Caracalla, was a Black Roman Emperor who ruled from 211 to 217.

Caracalla was the eldest son of Septimius Severus, the first black African-born Emperor of Rome. But before Septimius Severus, there had been other Roman-born black Emperors of Rome. This story of the other black emperors of Rome will be explored in another write-up, but for now we focus on Caracalla."
Via:
Africa Resource
This is just one article out of many written by Oguejiofo Annu. A simple
google search
of his name will uncover many other articles packed with valuable information.
Honestly, if we were to compile all the information about
real history
, it would be
a whole other history book
volumes upon volumes of information. This may explain why they went to school for 40 years back in Kemet....
"
African
History Month
"... Who's with me??!?!?!?
Hotep. Stay Kemetic.